Two of the four people accused in a 2018 shooting death in Butts County have pleaded guilty in the case and on Friday agreed to testify against their co-defendants.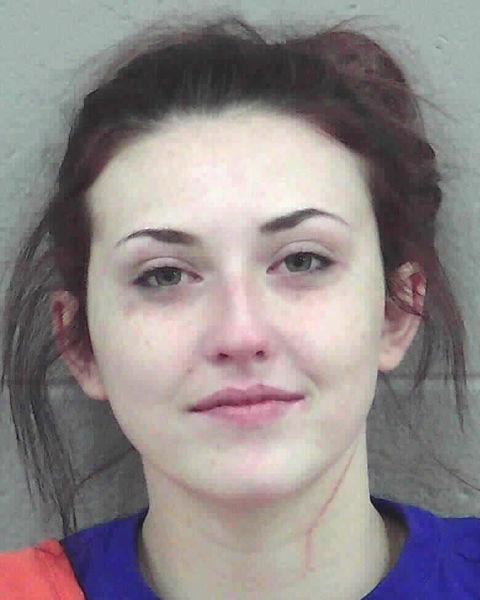 Kaitlin Dawn Hulsey, 20, and Riley Nicole Delage, 16, each pleaded guilty to one count of robbery by intimidation Friday before Butts County Superior Court Judge Thomas Wilson.
They, along with Antonio Dewayne Mitchell and Sharrod Vanquez Ross, both of Macon, are accused in the Jan. 15, 2018, death of Santos Antonio-Juarez on North Mulberry Street in Jackson. An indictment against the four was handed down by a grand jury July 9, 2018, with each defendant facing the same charges of malice murder, felony murder, false imprisonment and two counts of armed robbery.
Authorities allege the four suspects went to Antonio-Juarez's home, in the 200 block of North Mulberry Street, to rob him around 8:30 p.m. Jan. 15, 2018. Butts County Sheriff Gary Long has said the attackers bound Antonio-Juarez in duct tape during the robbery, but he was able to free himself and arm himself with a machete. Sometime during the robbery, according to arrest warrants, Antonio-Juarez was shot several times and died.
In Friday's hearing, prosecutors agreed to allow Hulsey, of Jackson, and Delage, of Stockbridge, to plead guilty to the lesser charge of robbery by intimidation, and to drop the other charges in exchange for their testimony. Prosecutors are recommending they serve 15 years in prison, though Wilson has delayed sentencing until after the case against Mitchell and Ross is resolved.
Hulsey and Delage have cooperated with authorities in the investigation, having provided written and oral statements to law enforcement that they agreed on Friday to testify to in court, should the case go to trial.
Investigators believe Antonio-Juarez and Hulsey had known each other for some time before the shooting, and that Hulsey met Ross in a club in Macon in the weeks leading up to it. Long said a plot to rob Antonio-Juarez and possibly his roommates was hatched in a motel room over the weekend before the shooting.
As the suspects fled the home after the shooting, Long said, their vehicle careered into a deep ditch and became stuck. Long said the suspects then fled on foot and Ross was found in the outbuilding of a neighboring home. While authorities were searching for the remaining suspects, Hulsey and Delage presented themselves at the sheriff's office and were taken into custody.
Mitchell, of Macon, was apprehended about two weeks later with assistance of the U.S. Marshals Service.
The case is expected to come back before Wilson for a status hearing Oct. 22, and could be tried as soon as next month.