Butts County authorities are on the lookout for a burglary suspect caught on camera entering a home and scrambling away after setting off an alarm.
The Butts County Sheriff's Office is offering a $2,000 reward for information on the suspect, who is described as white male wearing a striped hoodie, baseball cap and Jordan "slides" footwear.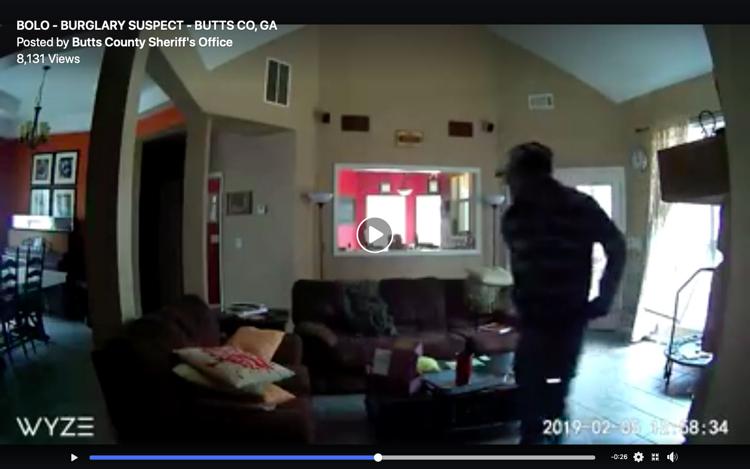 The burglary happened around 1 p.m. Feb. 5 at a home in southeastern Butts County.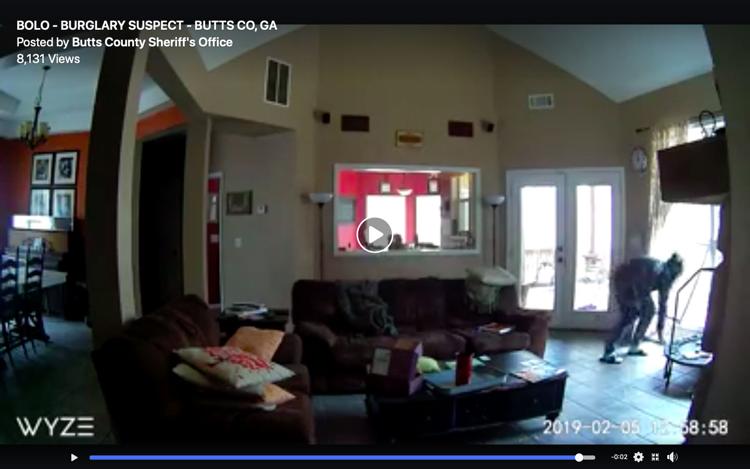 In a Facebook post, investigators said a male matching the description of the burglar was later seen in the area driving a black Buick passenger car. Investigators said the suspect used a pry tool to open a window at the back of the residence.
In a one-minute video shared on the sheriff's office Facebook page, the suspect is seen opening the window, crawling inside, walking by a surveillance camera and setting off an alarm before hurriedly exiting through the same window.
Anyone with information on the suspect's identity was asked to call Investigator James Sutton at the Butts County Sheriff's Office at 770-775-8216, ext. 203. Tipsters can remain anonymous.