Download and print these kids' activity sheets to help pass the time
Trying to limit the kids' screen time while school is out? Try these family friendly activity sheets to keep them entertained.
Looking for fun activities for the kids? Check out the Jackson Progress-Argus Kids Korner.
Coloring with Crystal Cat
Coloring with Eclipse Doggy
More coloring fun with Crystal Cat
Just for Fun with breakfast
Coloring with Rocco Bruin
How to start working out at home
Can't make it to the gym? Working out at home has never been easier, with an abundance of virtual options that can be accessed at any time, many requiring no equipment.
"There are so many resources and materials out there that you really can get solid results in the comfort of your own home," said Steven McKee, regional vice president of fitness for national gym owner EoS Fitness.
With advances in technology and equipment, almost any type of exercise can now be done virtually.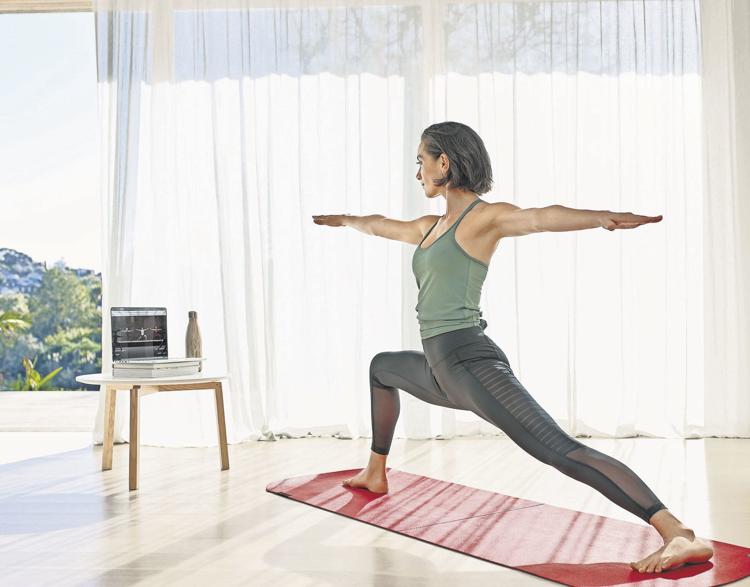 "Equipment-based exercises like cycling, strength and weights or step aerobics are available online, and many others like stretching, core, HIIT [high intensity interval training] and most cardio workouts can be done without any equipment at all," said Sean Turner, CEO of fitness class creator Les Mills US. Many workouts can be modified to use body weight if hand weights are not available, he said.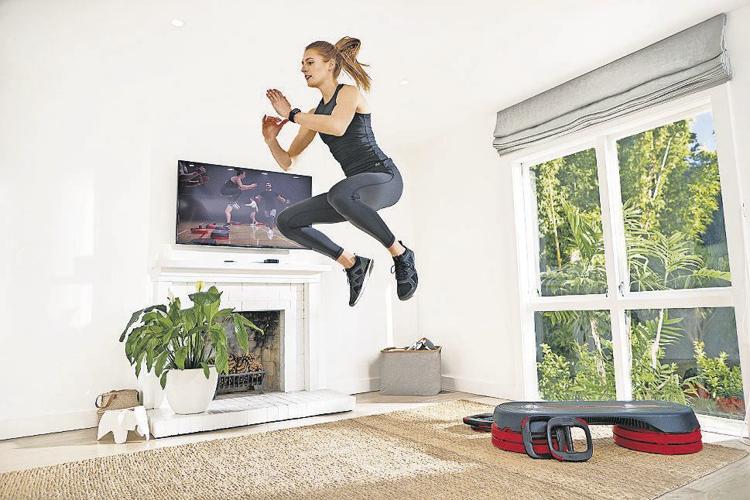 Pushups, squats, lunges, planks, crunches, high knees, jumps, burpees, dances, martial arts or mind and body movements can all be done virtually, McKee said.
"If you don't have weights at home, use canned goods, water bottles or even wine bottles," said Ashley Rademacher, founder of health lifestyle site Swift Running & Fitness. "The key is getting your heart rate up and moving your body,"
New to working out at home? Try these tips:
• Dedicate time to exercise. Scheduling a specific time to train every day will help shape a regular exercise routine and manage any potential distractions, Turner said.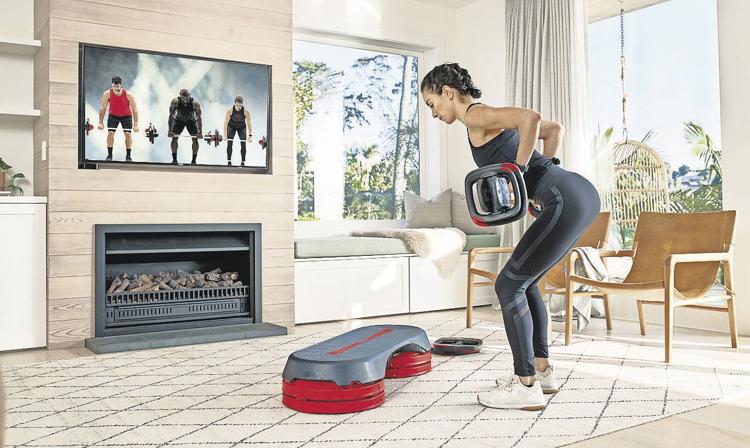 • Start slow and work your way into it gradually. "Many of the exercises that show up in home workout routines may be new to you, so take your time building your endurance so you don't find yourself getting so sore that you need to take a break or even end up injured," said Kelli and Daniel Segars of the 6 million-subscriber YouTube channel Fitness Blender.
• Choose an online workout that works for you. Whether it's yoga and meditation or HIIT, the most effective workouts will be ones that you enjoy and feel challenged by, Turner said.
"Tune in and listen to the messages your body is sending you," the Segarses said. "The onus is entirely on you, for making a workout or exercise easier or more difficult, to work for your needs."
• Set yourself up for success. Find the best place to stream your workout that gives you space to move freely. A dedicated space is optimal, and keeping any necessary equipment nearby helps optimize your workout time, Turner said.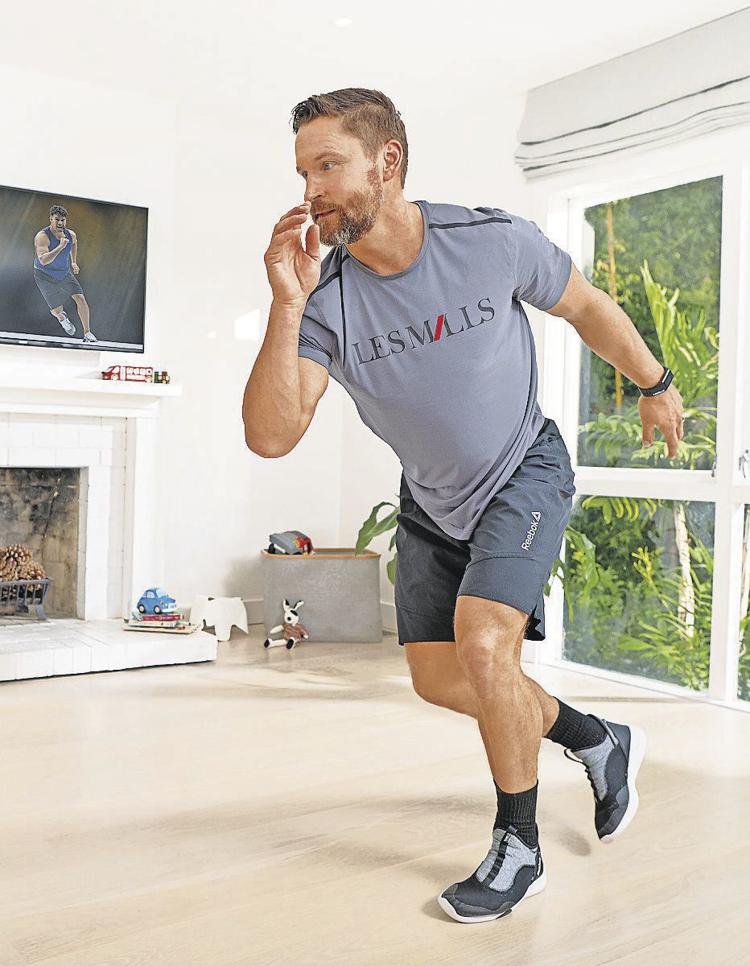 • Eliminate distractions by turning your phone to silent or making sure kids and pets aren't interrupting. You can also try doing family-friendly workouts or exercising together.
• Mix it up. The secret to staying on track with your fitness and getting the most out of the experience is finding activities you love and making sure they include a mix of cardio, strength and flexibility training for the best results, Turner said.
"Remember that something is always better than nothing, so if you are just not feeling it one day, try to do five or 10 minutes of something light. You will never regret a good workout," the Segarses said.
Looking for activities for the kids? Download and print these kids' activity sheets for hours of family friendly fun.
Running out of activities for the kids? Is it time for a break from the screens?
As featured on
Authors and celebrities alike are giving kids a new perspective on their favorite books usin…